How to Make Things Easier for Your Professional Movers in Orange County, CA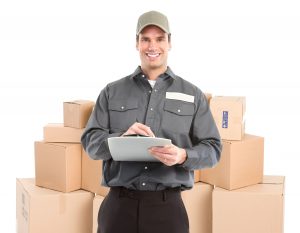 Are you moving to a new home soon and decided to hire movers to help you out? Well, you definitely made a wise decision in doing that because professional movers are trained to get things done safely and efficiently. But even though they're the professionals, they don't have it as easy as you think. They're responsible for all of your possessions so they tend to feel the stress as well. To ensure an easy, almost stress-free move, check out these tips for making things a bit easier for the movers that you hire.
Label Your Valuables
It's the job of the professional movers in Orange County, CA to safely move your valuables and fragile items. But it's 100% up to you to make sure that you inform the movers of what things are fragile. This way, they're able to make the necessary arrangements to show those items the utmost care.
Figure Out the Plan
The professional movers of Safe Way Moving & Storage will get your belongings where they need to go but you have to make sure that you give them all of the necessary logistics. Give them a definitive date well ahead of time and also make sure that they have an address. This way, they can map out their moving schedule. It's important that you let them know of any moving hazards, such as stairs or a busy road, as well.
Pack Early
It's important for your professional movers that you get all of your packing done ahead of time. This way, when moving day arrives, everything will be ready for them to take out.
Moving is stressful enough without having to worry about renting a truck and finding friends to help with the move. Protect your back and your sanity; hire professional movers to do the heavy lifting for you!